FASTER TESTING,
FASTER
THERAPY
Test results are the driving factor behind optimal therapy decisions for most patients.
Accelerate Pheno™ leverages multiple technologies to speed up identification and antibiotic susceptibility results.
The automated processing tracks the size, shape, and division rate of live cells forming into microcolonies while being challenged by antibiotics – all this and more with a simple kit and a highly functioning system!
Antibiotic
susceptibility
~ 7 hours
Optimise
Antibiotic therapy
~ 40 hours faster
Powered by
MCA
(Morphokinetic Cellular Analysis)
Sample, dilution,
cell capture
Fully Automated
SPEED Meets
Simplicity
An overview of the Accelerate Pheno™ Systems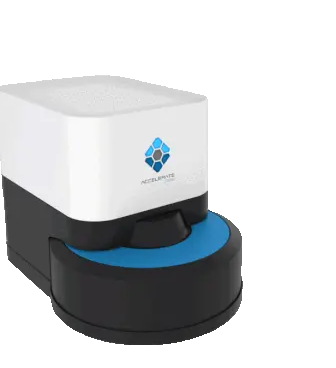 Phenotypic antibiotic susceptibility
MIC results and SIR interpretation
Pathogen identification
Polymicrobial capability
Fast, clinically actionable results
Automated sample presentation
Fully automated FISH
Morphokinetic cellular analysis
LIS and remote connectivity
Scalable to meet demand